UNCLASSIFIED OBSERVATIONS
This was not shot in the oilfields of West Texas
It's… you guessed it — Brooklyn! Commercial Street in Greenpoint to be exact. Quite an uninspiring name for a street that yields such a spectacular vista. At least at dusk on a chilly winter evening.
Just passing through on Pitkin Avenue in Brownsville, Brooklyn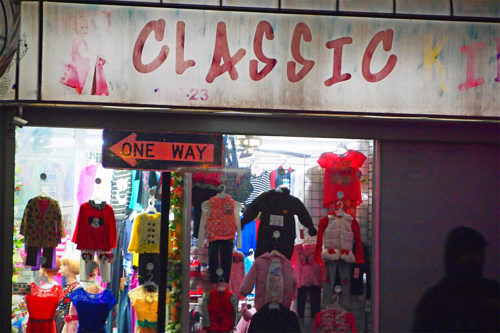 And speaking of Texas, there is also a Brownsville in that state. Although I have never been there, I am confident that the one in Brooklyn has quite a different vibe. I sometimes wonder if my photos are any good, but this one is a classic.
My ode to Abstract Expressionism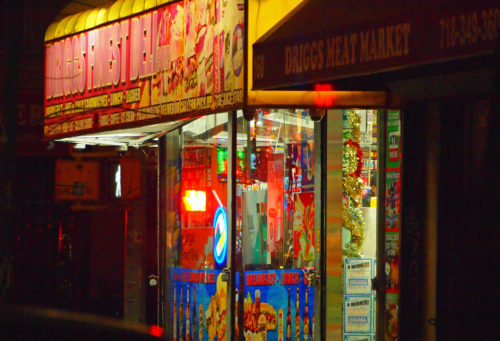 OK, now squint. Squint really hard. Isn't this a painting that you saw in the Museum of Modern Art next to that Jackson Pollock? Not convinced? All right, I confess, the gig is up. It's actually the facade of a deli on Driggs Avenue in Williamsburg, Brooklyn.
This may be the most iconic newsstand in New York City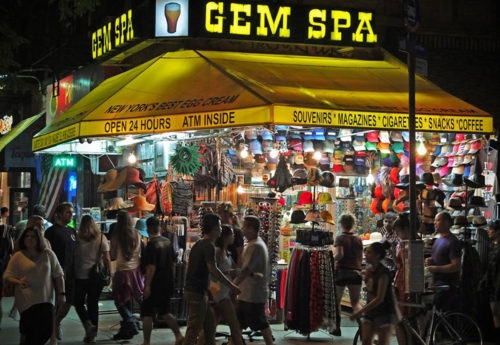 It's 24/7/365 and it's been open continuously since I was a baby. The original name is actually "Gems Spa," and it is not a spa. Located in the East Village at the corner of St. Marks Place and Second Avenue, it was owned by my friend's uncle. It's been said they make the best egg creams in the city. Paradox: an egg cream contains neither egg nor cream. But my friend who worked there as a teenager (the nephew of the owner) claims he could make five at a time and made more of them than anyone in history. New York Magazine once did a story and rated this the busiest candy store in the city.
Just watching the passing parade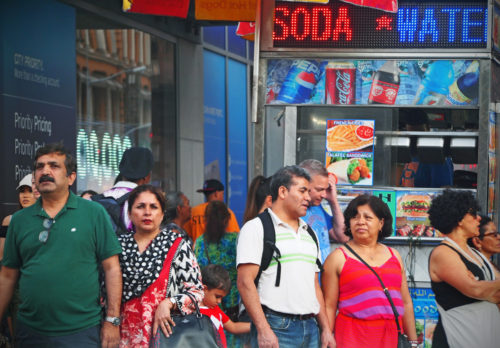 I am hanging out at Union Square in Manhattan, at the southeast corner of 14th Street and Broadway. Just looking to take some pictures, because that is what I like to do. What made me take this shot? Be darned if I know, but what I am noticing now is how everyone is dressed in different colors. This may or may not have any meaning.
A mystery of the universe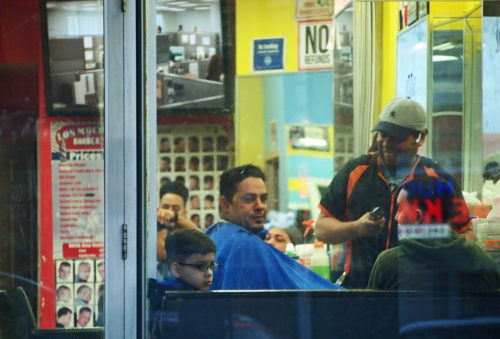 I am driving through Bushwick, Brooklyn under the el on Myrtle Avenue and stopped at a red light. To amuse myself, I glance around, looking to take a picture. Across the street is a barber shop. The guy in the chair turns. Did he notice me taking a photo of him? His wry, half-smile might seem to say that he did. But I will never know. Never, never, ever.
March 2018
WHEN PHOTOGRAPHING AN INTIMATE FAMILY GATHERING — KISS!
As in Keep It Simple Stupid. I recently had the opportunity and privilege of spending a holiday afternoon with the Goodman family, making casual portraits of individuals and groups, a total of 13 children, parents and grandparents. The challenge for me was to get the desired result without disturbing the flow of the day for them.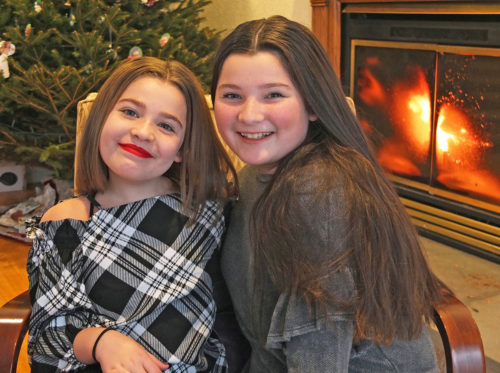 Not being a technical or lighting genius, I decided to use this nice, unobtrusive, unassuming little device I have. That would be my Fujifilm (it's digital) X-10 rangefinder camera. In addition to having an all-black body, it doesn't even have the name "Fuji" or any labeling on the front. Sweet. And it's very easy to use. To get these shots, I have to do at least a certain amount of shtick to make people open up and I didn't want the camera to get in the way, so I just used a few settings that I like and fired away.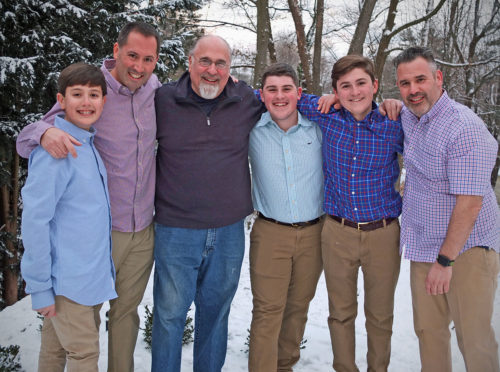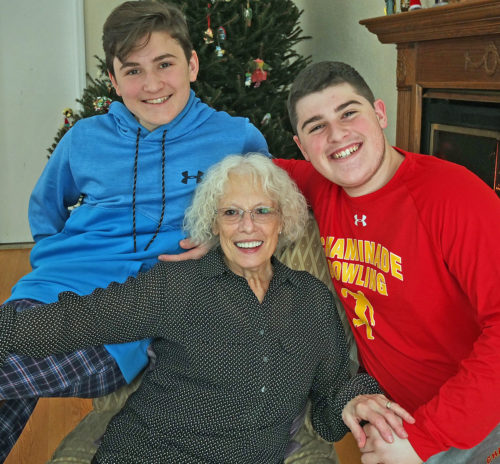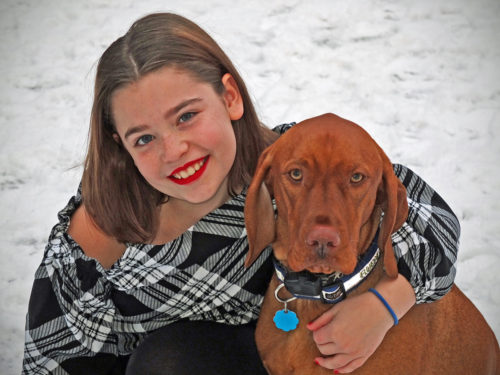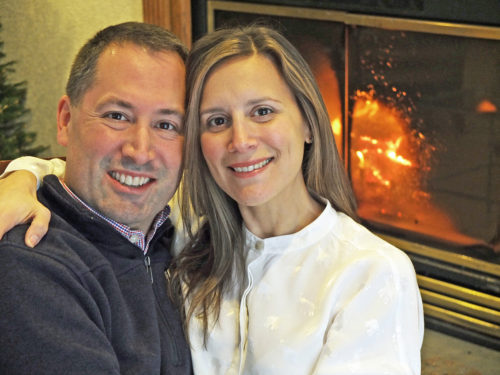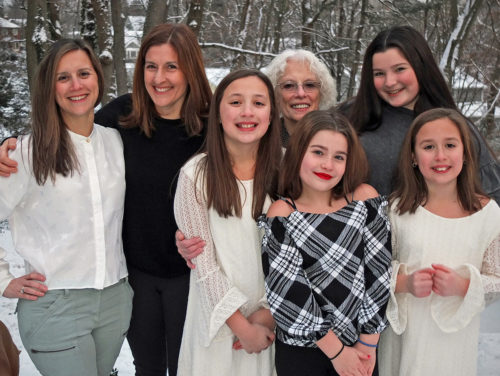 A pleasant afternoon was had by all, and apparently I produced the desired result without making too much of a nuisance of myself, because they invited me to stay for dinner. And who am I to refuse that?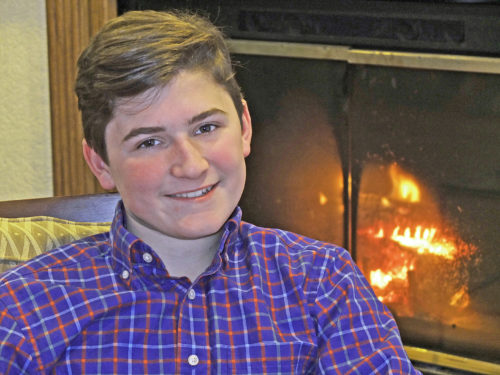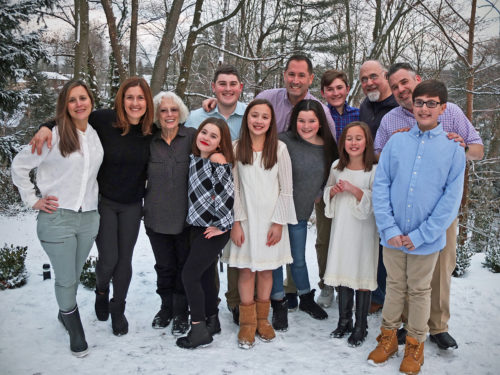 February 2018
I LOVE LEE FRIEDLANDER'S PHOTOGRAPHS… BUT WOW!
One could make the case that Lee Friedlander is one of the the five greatest street photographers of all time, if there is even any sense in making such a list. And he sure does publish a lot of photography books. Monographs. Beautiful hardcover coffee-table books on various subjects, all featuring his distinctive black-and-white vision of the world.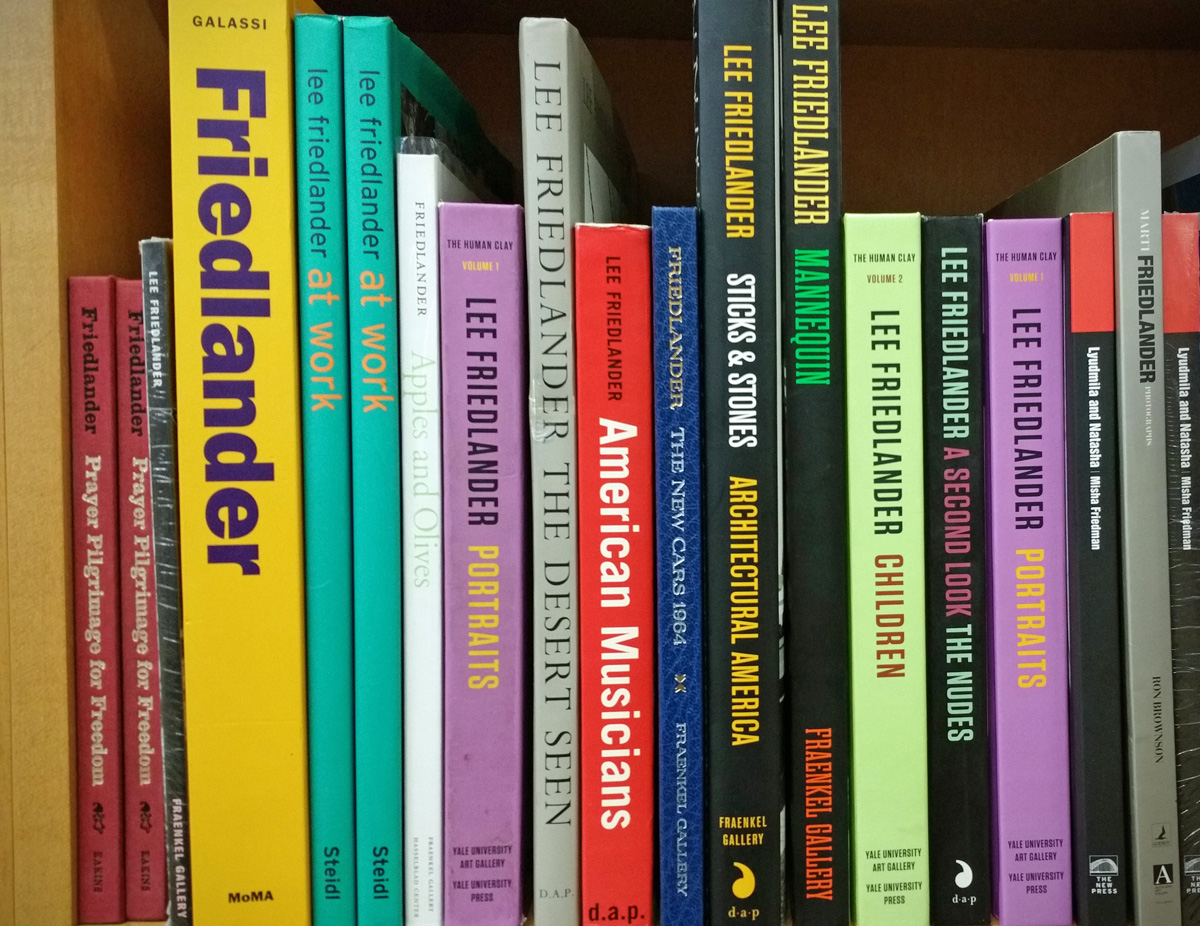 But there are so many! I counted, on his author page on Amazon.com, no less than 17 titles issued since 2010. His work is dynamic, thought provoking and just plain fun to look at. One certainly has to admire his productivity and his obsession with photography. But whatever happened to less is more? Or, as they do in show business, exit the stage with the crowd on its feet clapping?
A museum director in New York that I recently encountered responded to this question with… well, he's an artist. Artists don't have to observe conventional rules or ideas of what is appropriate. All well and good, but is there really an audience for so many Lee Friedlander hardcover coffee-table monographs? These are expensively-produced tomes by top art book publishers like MOMA, Steidl and Yale University Press.
He was interviewed a few years ago by his grandson Giancarlo Roma, part of an artists' talk series at the New York Public Library. This interview was noteworthy for its length and also for how little he said about his work. Maybe he just couldn't describe it. It struck me that this is truly a case of the work speaking for itself. But I wonder how much of a market there is for all of these books. His work is not really commercial and it doesn't appear to me that it would catch on with a wide audience. Do these books make money, or are publishers willing to take a loss in exchange for giving voice to the overflowing vision of this unique artist? Just curious.
January 2018
MOVING THE NEEDLE ON WORDPRESS
Well, I finally figured out enough WordPress to get my simple site up and running. Did about an hour and a half consulting with the wonderful Joanne Henig, co-founder and curator of the Long Island Photo Gallery. She is a brilliant web designer, in addition to her other talents as a photographer and gallerist.
She helped me get through what can be a vexing experience — learning how to do stuff on the WordPress Dashboard. But beware: one wrong keystroke and your whole layout can go kaput! Fortunately, I learned how to use the preview command before the update command to test things before I went live.
This is a very basic site, really baby stuff when you consider all WordPress can do, but I am up and running for very little money… and that's good!
And now, here's a photo that I have licensed: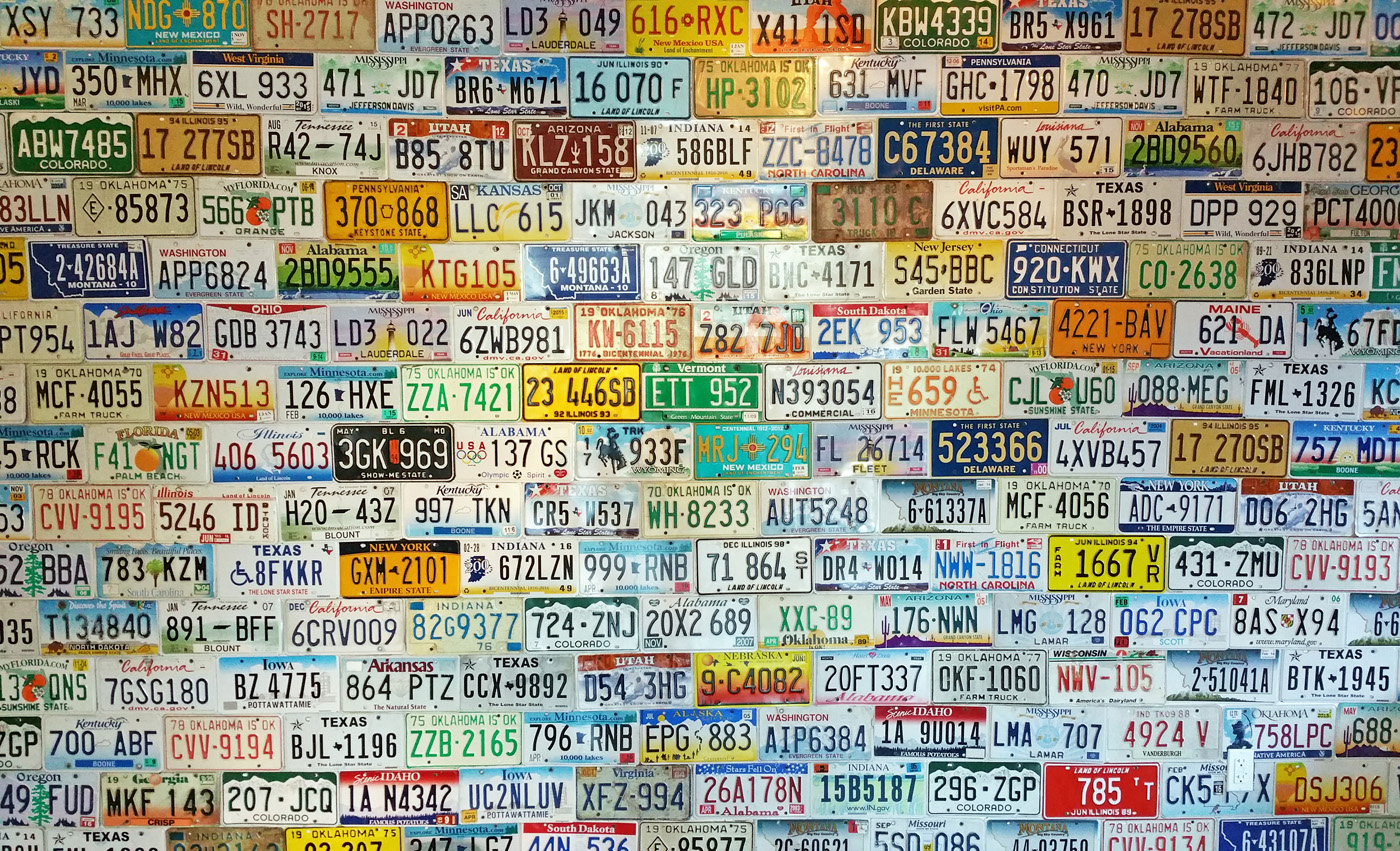 Found this on a lobby wall in Bushwick, Brooklyn and shot with my Samsung Galaxy Note 4. Nice to always have a camera at the ready!
December 2017